Vision
We envision culturally diverse groups of individuals and communities living together, sharing their experiences, concerns and commitments, and thus making Snehalay a sacred space and holy time where love becomes a way of life. Thus we evolve a spirituality of dialogue and work as catalysts for human wholeness, ecologically sound lifestyle, non-violence and world peace.
Mission
As Divine Word Missionaries, our vocation is to make God's love visible in the places of our ministry. Snehalay (above of love) attempts to do it by addressing person and communities in fragmentariness which are obstacles to personal and world peace. It does this by promoting wholeness through holistic healing practices, multicultural, interreligious dialogue and partnerships to realize Jesus' vision that they may all be one and recapture the Vedi vision of Vasudhaiva Kutumbakam (Inter-relatedness of all beings.)
Snehalay the centre that promises to be a spiritual as well as intellectual resort to the citizens of Indore opened its bamboo gates tot eh elite of the city on August 16, 1986 the day after Independence Day.  As a Spirituality Centre exclusively for follower of other religions. It is in fact a combination of dialogue and spirituality centre. Because of its nature, the members of the community and visitors are always served vegetarian meals from the very beginning. Fr. Maria Kumar SVD and Fr. Anto Poruthur SVD organized a tree plantation festival in the premises attended by several prominent citizens including S.K. Sood the Commissioner of Indore which served as an occasion to introduce them to the noble ideals of Snehalay. The goal of the festival was to promote national integration and fittingly the sector where seedlings were planted is named Swadheentha Wan (woods of freedom).
Projects underway:
With the firm conviction that awareness born of love is the only force that heals and renews, we make Snehalay an oasis of love that heals with the following programmes: Yoga and Meditation: if needed combined with psychotherapy (by trained and experienced yoga and meditation guides and a psychotherapist trained in USA).
Dream work: if needed combined with psychotherapy.
Week long contemplative and or guided retreat.
Individually tailored sabbatical programmes for month or longer.
Additional Specialties:
Snehalay hosts guided retreats by any confrere wishing to use our facilities for retreats.
Has a growing library of a good collection f books on psychotherapy and spirituality at the service of seekers staying hers.
Provides a clean campus free from parthaneum (gajarghas)
Houses a shire in hour of the MOTHER OF ALL NATIONS as a symbol of promoting inter-religious harmony.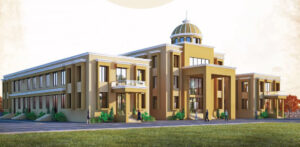 Psycho-Spiritual Synthesis Home
Br. Hans Kieras SVD has built houses of all kinds for SVDs and non SVDs alike but this one, a part of Snehalay is unique. The little cottage set in the ambience of the campus immediately tells you that it is special. Besides it is homely, strong, beautiful and comfortable. Inauguration was simple. Br. Lawrence the chief guest cut the ribbon, a worker lit the lamp and Fr. Ittoop Panikulam SVD blessed the house. Near the cottage hangs the name 'Sacred Grove'. Sacred Grove is almost an archetypal world. It is symbolically a place where the ordinary experiences of divisions like darkness and light, evil and good are to be transcended and a synthesis of opposites is to be experienced s communion. A place for meditative experiential in search that could gradually unfold into the synthesis spiritualities has been Ittoop's pet dream and which is depicted in cast iron on the grilles.
| | | |
| --- | --- | --- |
| Name of the Confreres | Post / Assignment | Year |
| Fr. James Mariakumar | Assistant Director | 1986-1989 |
| Fr. Itoop Pannikulam | Staff Member | 1987-1993 |
| Fr. Anthony Poruthur | Assistant Director | 1987-1989 |
| Fr. Mathew Chamarapally | Assistant Director | 1997-1998 |
| Fr. Ignatius Thottapilly | Assistant Director | 2001-2003 |
| Fr. A.A.S. Durairaj | Assistant Director | 2003-2004 |
| Fr. Ignatius Thottapilly | Assistant Director | 2008-2010 |
| Fr. H. Joseph Xavier | Assistant Director | 2010-2011 |
| Fr. Thomas Thalachira | Assistant Director | 2011-2012 |
| Fr. Ignatius Thottapilly | Assistant Director | 2011-2012 |
| Fr. Thomas Ottarackal | Director | 1990-1993 |
| Fr. Itoop Pannikulam | Director | 1993- |
| Fr. Joseph Purapanthanam | Director | 1996-2005 |
| Fr. I. Peter | Director | 2008-2009 |
| Fr. Ignatius Thottapilly | Director | 2010-2011 |
| Fr. A. Singarayar | Director | 2011 …. |
| Fr. Clarence Srambical | Director, AJS Coordinator | 2005-2008 |
| Br. Lawrence Dangwar | Farm In-charge | 1991-1997 |
| Br. Francis Beck | Staff member | 1990-1992 |
| Fr. Thomas Aquinas | Staff Member | 1995-1996 |
| Br. Benjamin Kerketta | Staff Member | 2005-2008 |
| Fr. Joseph Chetany | Staff Member | 2005-2010 |
| Fr. H. Joseph Xavier | Staff Member | 2008-2011 |
| Fr. Xavier Kuttanchelil | Staff Member | 2010-2011 |
| Fr. Michael Cherian | Director | 2014- |